Chairman - Dr. D. C. Thapliyal
Our nation has witnessed many systems of education during the past centuries. In ancient times, education hubs were mainly administered by independent scholars though funded by their kingdom. Takshashila, Nalanda, Vikramshila, etc. are a few examples of the world-famous institutions of ancient India. Due to the autonomous nature of educational institutions at that time, six schools of philosophy (Shad Darshan), quite different from each other, developed in the Indian subcontinent.

Before independence, the need for education was just to fulfill the operational and administrative requirements of the foreign rulers.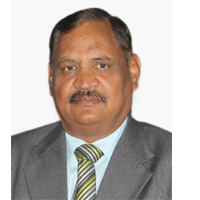 They were hardly interested to develop technical, scientific, economic or political awareness through education, which could suit the geographical, environmental, social and cultural traditions of this ancient and glorious civilization. Now even after independence, what is the condition of our basic education system? Does education imply clearing competitive exams such as JEE, CAT and NEET and ultimately getting heavy salaried jobs? Should the aim of education only be financial stability?

The practical aspect of education should not be only 'job-seeking'. Education should also mean to create opportunities for others, to gift something useful to society, something new to mankind.

What about morals? Where are the attempts to prepare students to meet the future challenges, indigenous technology, creativity, social engineering, crisis management, systematic exploitation of natural resources and humanitarian view in management, scientific approach towards religious and cultural aspects? How to be a good human being, what should be our role as a citizen of this country? To what extent should we pursue money? Why should we wish to acquire all the wealth of society though we know that each one of us needs it? Have we produced any Nobel Laureates in Science after Sir C. V. Raman in India? The answer is a big NO. One of the reasons to this is that our educational priorities have changed. Education has become a job oriented once again. It has lost the capability of developing a thought process within the student. This is one of the major reasons we don't find sufficient entrepreneurs for "Start-Up India".

Doon Laurels Academy- a tiny attempt in this direction, aims to provide such a holistic system of education, that students develop as a complete, holistic personality. They should be more fruitful to their family, society, and nation. We are aware of our role in society and therefore we are committed to providing multi-dimensional and a practical education system to our students without harming their self-esteem, without schooling any specific thought in to their subconscious, and at last nurturing them as an independent entity rather than cast them as clones or program them as robots. We need more humans today in society to keep it strong and kind.

Dr. D.C. Thapliyal
Chairman
Doon Laurels Academy
Vice Chairman - Mr. Vikalp Thapliyal
Greetings to the entire Doon Laurels Family!

I would like to appreciate and thank all of you associated with Doon Laurels for your efforts and dedication towards the school making it one of the best place for a student to nurture, grow and mould into a responsible and aware member of our society. At Doon Laurels we untiringly strive to provide a holistic and encouraging environment to the students where they can express themselves freely and confidently.

I wish the Principal, students, staff and everyone associated with Doon Laurels a bright and successful future ahead.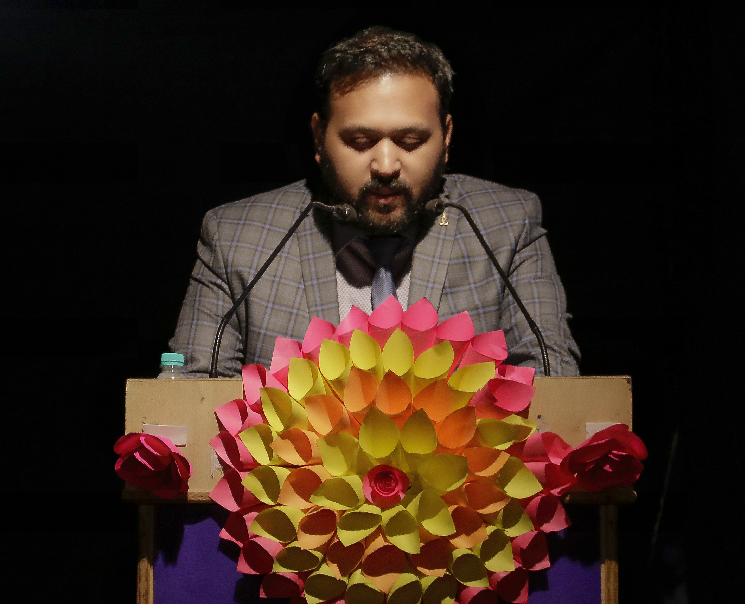 Principal - Mr. Samir E. Decastro
'A school is not just a structure of concrete; it is place where young minds are mentored for better future.'


On same line, a school is a virtuous and sacrosanct social institution, where young minds are mentored and their hidden talents are explored. School is an institution which has the power to bring constructive transformation in the society.

Therefore, here at Doon Laurels Academy, fortunately, we have supportive management and team of dedicated teachers which pleasantly blends to create a congenial atmosphere for a child centric school which exclusively focuses on the inclusive development of the students entrusted to us. We work tirelessly for the development of factual knowledge, conceptual knowledge, procedural knowledge and metacognitive knowledge domains of our students in keeping pace with change in the technological advancements in the field of pedagogy.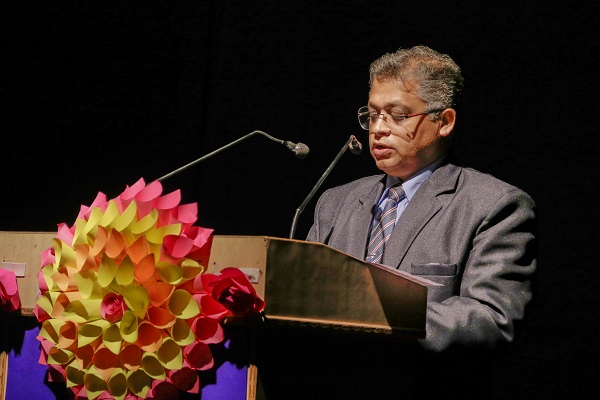 `Along with this the students are guided for ethos of moral values as to create good human beings and responsible citizens for our nation. We provide an appealing, stimulating and well planned curriculum as per the guidelines of respected Central Board of Secondary Education.

I am also thankful to our caring and co-operative parents for their valuable trust in our school, as this is the best gift they have given to their ward.

To conclude, I would like to state that 'Education is an imperative bequest which dispels the darkness and illuminates the young mind for better discernment '.

Looking forward optimistically for better future of our students.
Vice Principal - Mrs. Anju Kuriyal
We are immensely proud of our school, its tradition and future directions. DLA aims to provide a safe, secure and happy environment where young children develop physically, intellectually, emotionally and socially. I am very happy with the progress that the school has made in such a short span. And I am positive that in times to come we will continue this journey with great enthusiasm and provide holistic learning to the young generation of learners.

I truly luxuriate to serve here and consider it a privilege to be the Principal of DLA. We will continue to work as a team of students, teachers and parents, as we encourage our students to believe in themselves Quality Education begins with quality teaching along with listening, expressing and reading.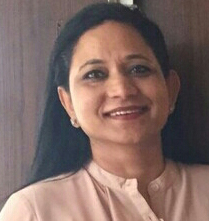 If these habits are inculcated in them at the primary level, then a whole new world opens up for our little munchkins. In today's digital world it is a challenge that WE SHALL OVERCOME! I hope that our website will assist you in exploring more about DLA. If you have any queries or concerns, please do not hesitate to contact us. Your valuable suggestions are propitious.