Life at Doon Laurels
The school is from Playgroup to class 12th. The course of study is international in its scope and ambit. It includes subjects like English, Hindi, Mathematics, Science, History, Moral & Physical Education amongst others. Special attention is also given to healthy enthusiasm, verbal communication and holistic development of boys and girls of all ages.
---
Junior Classes
Classes Ist through Vth are considered as Junior. The school understands and adheres to the special attention that Junior school students need and tries untiringly to inculcate pristine habits and a balanced way of life so that they may turn out to be contributing members of the society.
Senior Classes
Classes VIth onwards are considered as Senior. Doon Laurels Academy emphasises on good conduct, values and discipline, as these traits amongst others would define the personality and have a profound impact on a student's life. For this, Senior students are engaged in moral building and value enrichment activities and with the guidance of teachers, groomed into responsible and aware members of our society.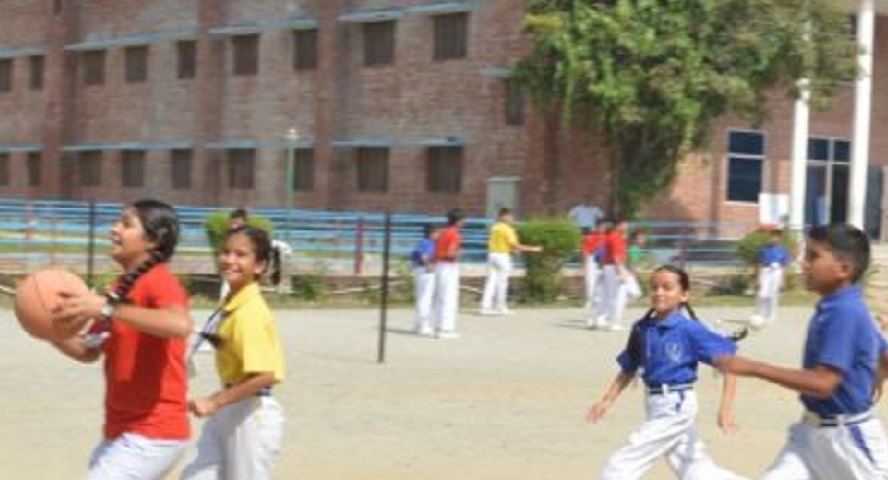 Sports
Sports and activities play a key part in the daily life of each student at DLA. Apart from academics, activities and sports strike a fine balance in the routine of students at DLA. Students are taught the fundamentals of fitness and health. They are made aware of the merits of sports and physical activity and how it plays a vital role in a student's life. In addition to basic physical training, they receive coaching in Cricket, Football, Basketball, Athletics, Table-Tennis, Badminton etc.

Co-curricular Programme

Public Speaking & Debating

Public Speaking & Debating competitions both at inter and intra school level are conducted to inculcate a sense of confidence, ward off the fear of public speaking and an environment of healthy competition amongst students.



Dramatics

Students take part in a host of activities for a child's 360 degree development, such as skits and dramatics including plays, competitions and stage shows.



Awards

DLA confers awards honoring exemplary students, teachers and employees amongst others for achievement and for advancing excellence in education.